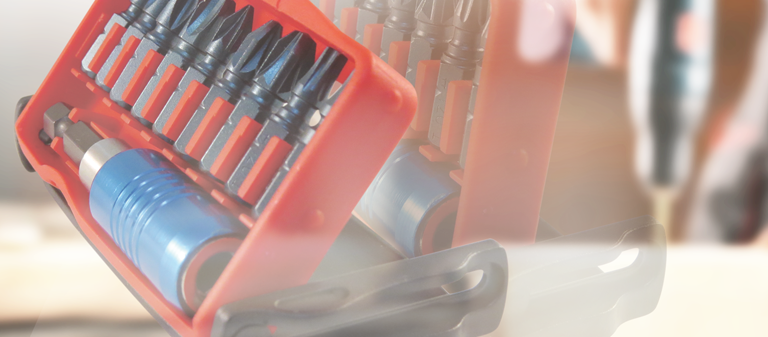 Products
Bit Package
Aside from a comprehensive set of bit sets, packaging for bits and nut setters is also necessary and should not be overlooked.

Rote Mate offers various types of sizes and models of bit packages for customers' needs, such as e-Bit, box series and other accessories. Bits and nut setters can be packed in boxes, polybag, or other packages as you require. Therefore, we do provide OEM and ODM customization service to our customers according to their needs.

Rote Mate's bit box series is divided into two types: the BT series and the SK series, respectively. The BT box series is for tiny bits and nut setters, whereas the SK box series is for larger bits and nut setters.

Our bit wrench set includes a connectable extra capacity framework to maximise the capacity of the penetrating bits and nut setters, as well as a clear cover that lets you see the contents inside at a glance. Various sizes or volumes of boxes are available depending on the amount and varieties of bits and nuts and convenient storage. Customers can also give us their perfect specifications for making any packaging they desire, such as in polybag shape.

To know more about the products we offer, please explore our website.