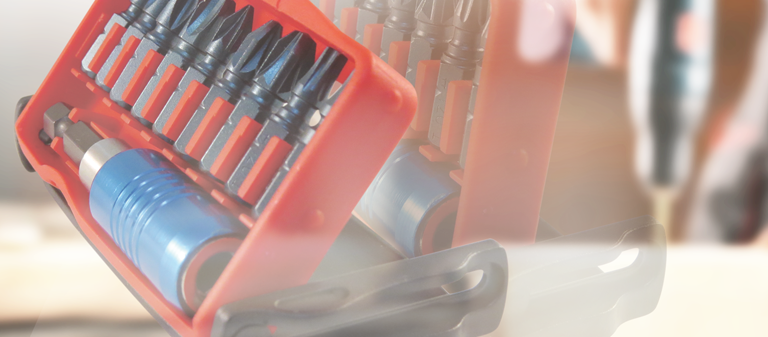 Products
Socket Bits / Hex Impact Socket Bits
All screwdriver bits have a 1/4-inch hex shank and can be used in any drill with a keyed, keyless, or 1/4-inch (6.35mm) hex drive chuck. Screwdriver bits come in three different styles.
Socket bits are frequently referred to by the type of bit they have installed; for example, a socket bit with a hex bit is commonly referred to as an in-hex socket, while those with Torx bits are referred to as Torx sockets or Torx bit sockets. Those with pozidriv screwdriver bits are referred to as pozidriv bit sockets.
Bolts, screws, and nuts are tightened with socket bits, which are a sort of wrench. A socket with a screwdriver on one side is the device. Sockets come in various shapes and sizes, including Phillips head, screwdriver head, flat head, hex head, Torx head, and twelve prong head.
Socket bits, like screwdriver bits, are a combination of a bit and a hex socket. Socket bits, like hex sockets, employ a square drive socket to connect to a turning tool, such as a ratchet.
Socket bits come in a wide range of shapes and sizes, tailored to a specific fastener head style. Socket pieces can be purchased separately, but sets are more frequent.
Impact wrenches are most typically used with one-piece socket bits. As a result, they tend to be built of chrome molybdenum and have a black oxide finish, similar to impact sockets.
Made of SNCM or S2 high quality steel, which is abrasion and deformation resistant steel with proper heat treatment.
Bits life at least doubles that of rival products.
Rote Mate socket bits are designed to ensure the optimal power density on the tip and therefore no energy is wasted in heavy load.
Quality exceeds DIN & ASME standards.
Fitted perfectly with screw recesses and will not damage screws.