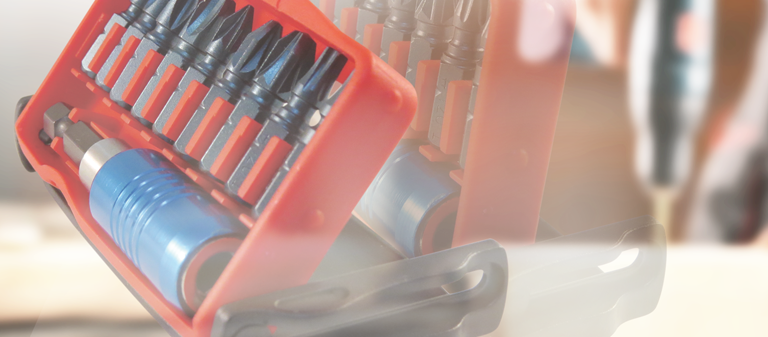 Products
Quick Release Chuck, Quick Release Drill Chuck
A quick-release chuck is available on some cordless screwdrivers (also called a quick-change chuck). Like a magnetic bit holder, a quick-release chuck contains a magnet in its base that links to the screwdriver bit's shank. It also features two metal ball bearings inside that connect with the bit's sides to keep it securely in place.
The term 'chuck size' will most likely come up when looking for a cordless screwdriver. The chuck size does not refer to the overall size of the chuck; rather, it refers to the maximum shank diameter that the chuck can accept.
Is a keyless chuck better?
Keyless chucks are designed to loosen and tighten a tool on the drill's chuck collar fast, either manually or when torque is applied. The tool can be loosened by turning the chuck collar counter clockwise. Both keyed and keyless methods are available in hybrid drill chucks.
What are the two types of drill chucks?
Drill chucks are divided into two categories: Jacobs Chucks and Keyless Drill Chucks. A quick-release chuck holds the bits more securely than a magnetic bit holder because it uses metal balls instead of a magnet to hold the bit in place.
However, compared to a magnetic bit holder, a quick-release chuck takes slightly longer to move between bits, despite its name.
A hexagonal-shaped slot is always present in quick-release chucks, indicating that they can only receive bits with hexagonal shanks. The screwdriver or drill bit must be a suitable size to fit securely in the chuck.
RM Tools offers quick-release chucks in sanded, zinc plated, and black oxide finish.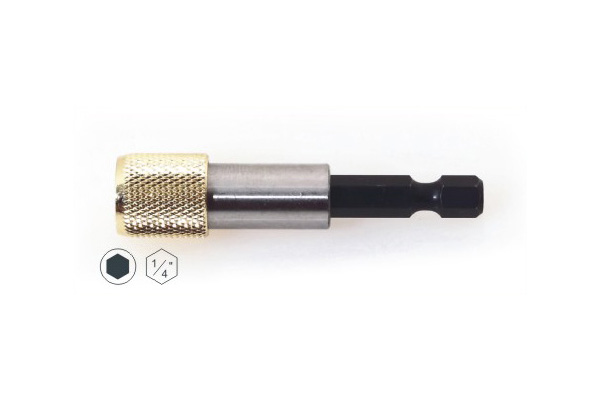 Quick Release Chuck 60mm
Quick Release Chuck 60mm
Quick Release One Touch
Quick Release One Touch
Magnetic Bit Holder - Quick Release
Magnetic Bit Holder - Quick Release