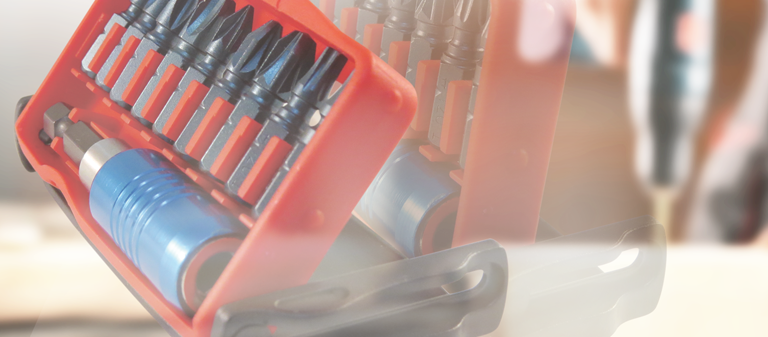 Products
Screwdriver Bit Set, Power Drill Bit Set
How to use a power drill bit set?
For smooth operation, you need to understand the correct functioning of the power drill bit set. Before buying the drill bit sets, focus on the materials you want to use. The bit materials can be:
Cobalt
Carbide Tipped
Steel
High-speed steel
Titanium coated
What is a screwdriver bit set?
Screwdriver bits are the interchangeable and detachable slim metal elements developed to be fitted within the screwdriver's chuck end. Its main objective is for driving and extracting screws. Size and content depend on your requirements. This helps in covering a broad array of tasks and applications.
What are bit sets used for?
Bit sets are mainly used for driving and extracting screws. When sliding a bit and driving a screw is facilitated accurately, the comfort of screwdriver bit sets generates an efficient method of combining two surfaces reliably and sturdily. Minimum physical strain is required while using bit sets.
Do impact drivers need different bits?
Yes, impact drivers need different bits. Based on different types of screws, you will need different bits.
How do I know which screwdriver bit to use?
To find the right screwdriver bit, first look at the screw head. Following this, find the shape that matches the pattern. Avoid making the mistake of selecting a bit that just fits. It can be extremely small to slip, causing impairment to the screw head.
Are all screwdriver bits the same size?
No, screwdriver bits are usually of three specific sizes, which are 1/4", 5/16", and 3/8". Most impact drivers and cordless screwdrivers have 1/4" chucks, whereas cordless drill drivers have 3/8" chucks.
Feel free to contact us if you have any queries regarding power tool accessories.