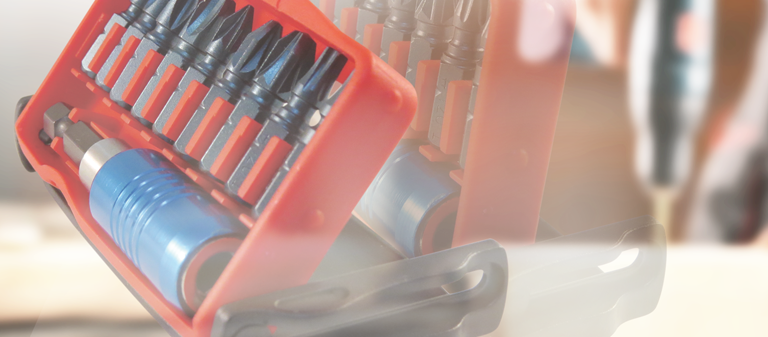 Products
Nut Setters / Metric Nut Setters
A nut setter is a machine tool that fastens metal and self-tapping screws in place. When rotating, nut setters drive fasteners along the edges without exerting pressure on the corners. Fastener corner peeling and damage are reduced.
Rote Mate produces various nut setters for power tools, which have the following features:
High quality alloy steel, one-piece construction, cold forged, durable under constant use.
1/4" driving shank with power groove.
Used for power driving hex head screws, bolts, and nuts.
Ideal complements for any electric drill or power screwdriver.
How to use nut setters?
Instead of being used like a screwdriver, nut setters are put into an imprint driver or machine. When using an impression driver to drive lag bolts or lag screws, nut setters are typically employed. Magnetic nut setters are available in a variety of sizes.
When driving a hex head screw, you can use either a nut driver or a nut setter. There is a distinction between the two tools, despite their similarity in sound. It's important to understand the distinction between the terms nut driver and nut setter, which are sometimes used interchangeably and worth to clarify.
Nut setters are divided into four categories:
Hex nut setters (also known as standard nut setters) drive fasteners by driving them from the corners. Corner stripping can occur if too much pressure is applied to the corners.
When turning, lobular nut setters drive fasteners to the sides rather than the corners. Fastener corner peeling and damage are reduced as a result of this. The lobular nut setter also gives corner clearance where paint can accumulate.
Modern cordless drills and impact drivers deliver extreme torque; thus, impact and torsion nut setters are built to withstand it.
Spring loaded nut setters, which are newly patented EAB products, are lobular nut setters that have been intended to address frequent issues with standard nut setters.
Over-tightening your screw/fastener can strip the threads of the material you're screwing into, as well as the head of the screw/fastener.
Use a variable speed drill with a variable clutch, if possible, as this will provide you with greater control over your fastening process. If you're using an impact driver, be careful not to over tighten it.
Reach out to us for more information; we'd be happy to help you!