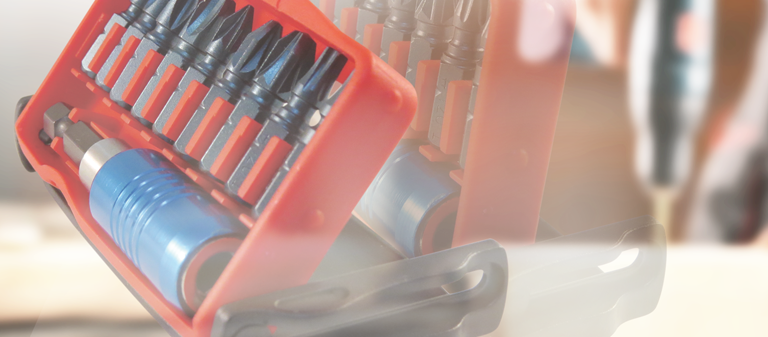 Products
Various Screwdriver Bits / Sets - Taiwan Power Tools
It's our job to help the end users to learn how to choose the screwdriver bits wisely and work efficiently.
According to the various thread, we suggest the user to use different bits to provide the optimal performance. For the wood screws, torsion impact bits are recommended. With the characteristic of high torque, better tenacity, and longer lifetime, at the beginning torsion impact bits can achieve the impact speed in a short time. Unlike the standard bits, the torsion impact bits can protect the screw recess while tightening the screws. Also, the bits will neither be weakening that fast nor over angle.
For the concrete screws and assembly line screws, the fatigue resistance, durability, and longer lifetime are the priority. To prevent from changing the bits that frequently while tightening the screws, torsion bits are the better option.
We supply various screwdriver bits, power bits, nut drivers, fastening tools, etc. We also OEM and ODM hand and power tool accessories for our customers. Rote Mate is your best choice for power tool accessories!