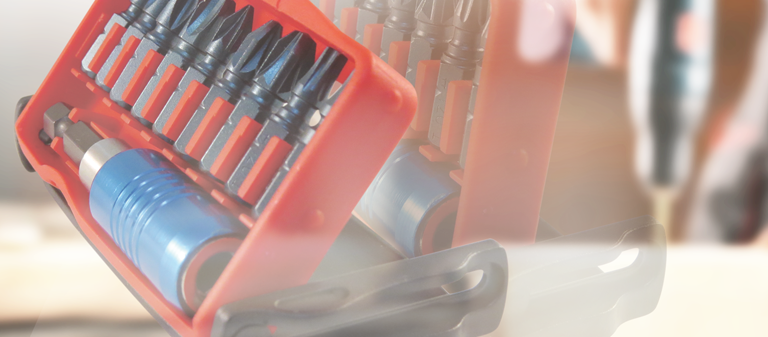 Products
Magnetic Bit Holders / Screwdriver Bit Holders
A screwdriver bit holder is a tool that can help you drive screws faster and easier with power equipment. To begin with, if the bit holder is magnetic, it will magnetise a screwdriver bit, preventing screws from falling to the ground while fastening or unfastening. Second, bits may be swapped out in a drill chuck in a second without having to detach them from the machine.
Rote Mate's magnetic bit holders and screwdriver bit holders for power tool accessories also carry the following features:
Versatile: accommodate all 1/4" hex insert bits.
Efficient: bits can be changed quickly & easily.
Durable and sturdy: Rugged construction provides a long life under constant use.
Precise: specially designed for professional performance.
Other attachments, such as hex shank drill bits, can also be utilised with bit holders. The two main varieties are basic magnetic bit holders and quick release or locking versions.
Professionals realise the benefit of a bit holder: having a selection of adjustable screws close at hand.
The bit holder is convenient to use in the workshop or at the customer's location.
The bit holder can be used as an adaptor to convert a drill into a screwdriver quickly and effortlessly.
Furthermore, when screwing, the bit holder secures the screw's bit, making it much easier to apply whether the screw must be put flush or in an inclined position.
What Kind of Tools Does a Bit Holder Use?
A quick-acting chuck or magnetic hex socket that may be fitted with a bit holder is common on cordless screwdrivers, impact drills, and hammer drills. All 1/4 bits for the various screw drives are compatible with these two drives, the chuck, and the hex socket.
At
RM Tools
, we provide the best quality bit holders customised to your specific needs.